Since October 28, 2019, Comcore Optical Intelligence Technologies Co., Ltd. (hereinafter referred to as "Comcore Optical Intelligence") has officially won a high-tech enterprise certificate, number: GR201931001752. The identification of high-tech enterprises is a comprehensive assessment of various aspects such as the company's independent intellectual property rights, technological research and development strength, organizational management capabilities, and growth indicators. The identification conditions are strict and need to be reviewed layer by layer. The fact Comcore Optical Intelligence won this honor just after the first anniversary of the company's registration, shows that the relevant government departments have fully recognized the company's comprehensive strength.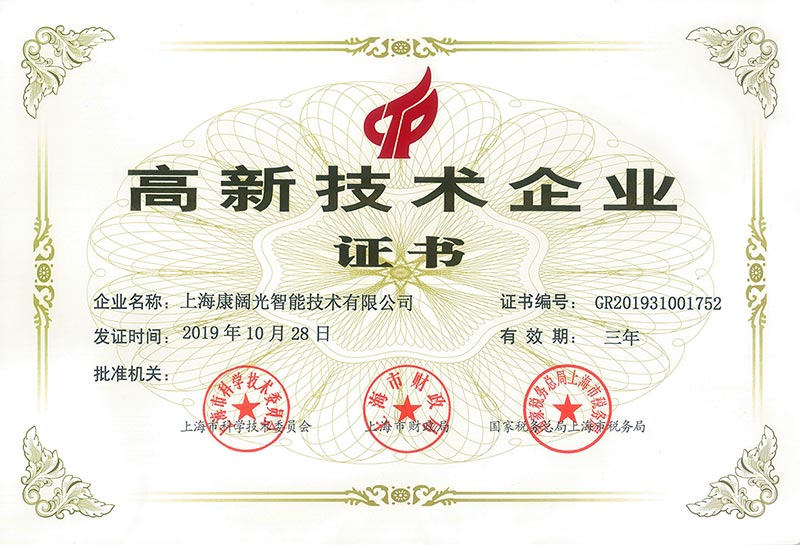 The acquisition of high-tech enterprise certificate not only brings tax preferential policies to the company, but also highlights the company's image and has a huge impact on the company.
As an incentive, the company will pay more attention to independent technological innovation and product quality control, enhance the company's core competitiveness, and provide clients with better products and services.